There have been a couple of SBC updates in the past few weeks that I thought were noteworthy.

The first is that there is now a 64-bit version of the Raspberry Pi operating system available. Previously if you wanted to run a 64-bit OS on the Pi your primary option was Ubuntu. Raspbian was 32-bit only. That's not the case any more. The OS has also been rebranded as "Raspberry Pi OS." Among other things with the updated OS a process can take advantage of more memory. Speaking of more memory, there is now also an 8 gig version of the Raspberry Pi 4 available for 75.00 USD.
Jetson Xavier NX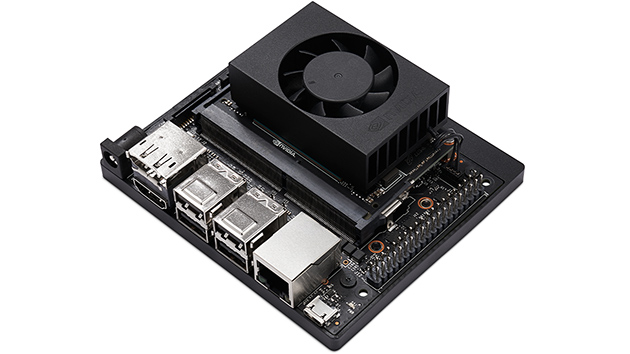 Another family of single board computers is seeing an update. The Jetson family of SBCs has a new edition in the form of the Jetson Xavier NX. At first glance the Xavier NX is easily confused with the Jetson Nano. Unlike the Nano the Xavier NX comes with a WiFi card and a plastic base around the carrier board that houses the antenna. The carrier board is one of the variants that supports 2 Raspberry Pi camera connectors. The underside of the board now has a M.2 Key E connector. While it has a similar formfactor as the Jetson Nano a quick glance at the specs show that it is much more powerful.
| Feature | Nano | Xavier NX |
| --- | --- | --- |
| Core Count | 4 | 6 |
| CUDA Core Count | 128 | 384 |
| Memory | 4 Gigs | 8 Gigs |
The Jetson Xavier NX is available now for about 400 USD from several suppliers.
Run .NET Core on the Raspberry Pi
---
Posts may contain products with affiliate links. When you make purchases using these links, we receive a small commission at no extra cost to you. Thank you for your support.
Raspberry Pi 4